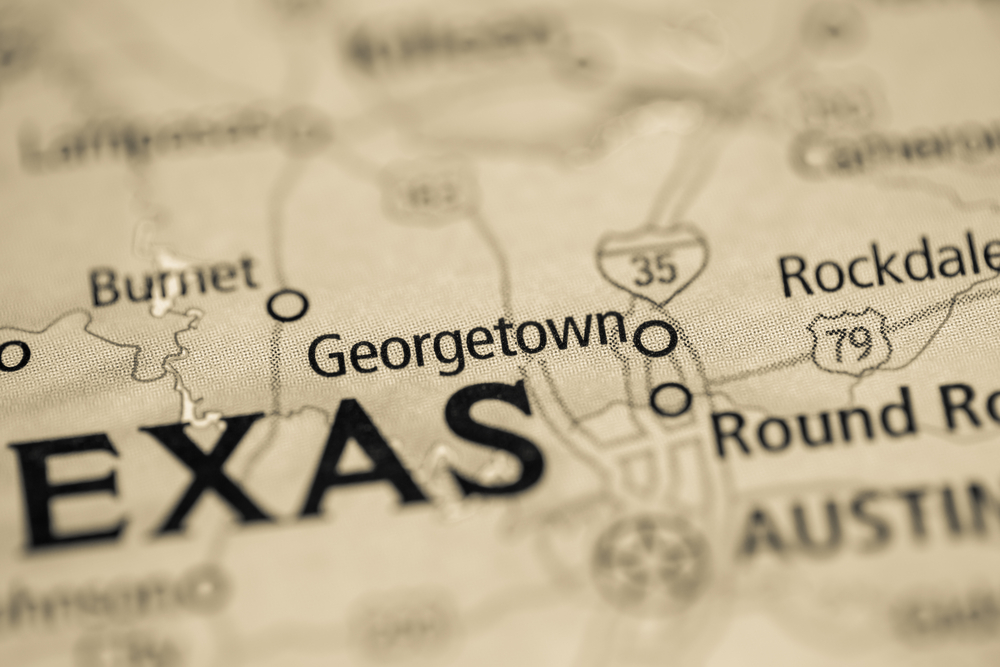 Georgetown, TX, has been named the fastest growing city in the United States by CNN Money. Citing a 5.5 percent increase in population over the past year, it is clear that people across the country are getting on board too.
With its natural beauty, history, culture, and excellent quality of life, those of us who live and work here already sing its praises, but with all the new faces we're seeing in and around town, it would appear that the proverbial cat is out of the bag.
For those of you who are new to the area, let's look at some of the reasons why Georgetown, TX, is one of the fastest-growing cities in the country:
1.    Beautiful, walkable downtown streets
Georgetown Square was named the most beautiful town square in Texas. With its unique mix of the old and the new, there is always something to feast your eyes upon.
2.    Nature at your doorstep
Georgetown has some of the most incredible natural attractions you'll find anywhere. Case in point: Blue Hole Park, a scenic lagoon located on the South San Gabriel River right in the heart of Georgetown. Surrounded by limestone bluffs, the park is a favorite summer destination for locals and visitors alike.
3.    Wineries and distilleries
There's no better way to spend an afternoon than sipping wine and taking in the gorgeous wine country scenery – and no, you don't have to go all the way to California to enjoy it! Take a self-guided tour around our local wine region or choose a local tour company to take you around and discover wine, spirits, and more.
4.    Discover history and architecture
Georgetown features some outstanding examples of Victorian architecture and is also home to the oldest college in Texas – Southwestern University, established in 1840. As the seat of Williamson County, it's also home to a long legacy of Texas history, which is waiting to be discovered at one of the many local museums.
5.    Foodie culture
Love to eat? Georgetown has you covered, with some of the most diverse culinary destinations you're likely to find in the area. From fine dining to barbeque, craft beer, the best pie you'll ever have, famous margaritas, and world-class hot sauce, every taste bud will be indulged.
6.    Festivals
You're never far from a celebration in Georgetown – from the rodeo to the Poppy Festival, the Hutto Crawfish Festival, the Nightmare on Jail Hill Haunted House at the Williamson County Jail, and the annual lighting of the town square at holiday time, there's truly something for everyone.
Of course, there are so many reasons that people are flocking to Georgetown and it's not just about the attractions. Georgetown is a fabulous place to do business, too, and with some of the state's top employers right here, it provides so many amazing opportunities for new businesses to thrive.
Nobody knows Georgetown better than Heritage Office Suites. We are dedicated to supporting local businesses and entrepreneurs with affordable office solutions that help them thrive. Drop by for a tour today and see how we do it!