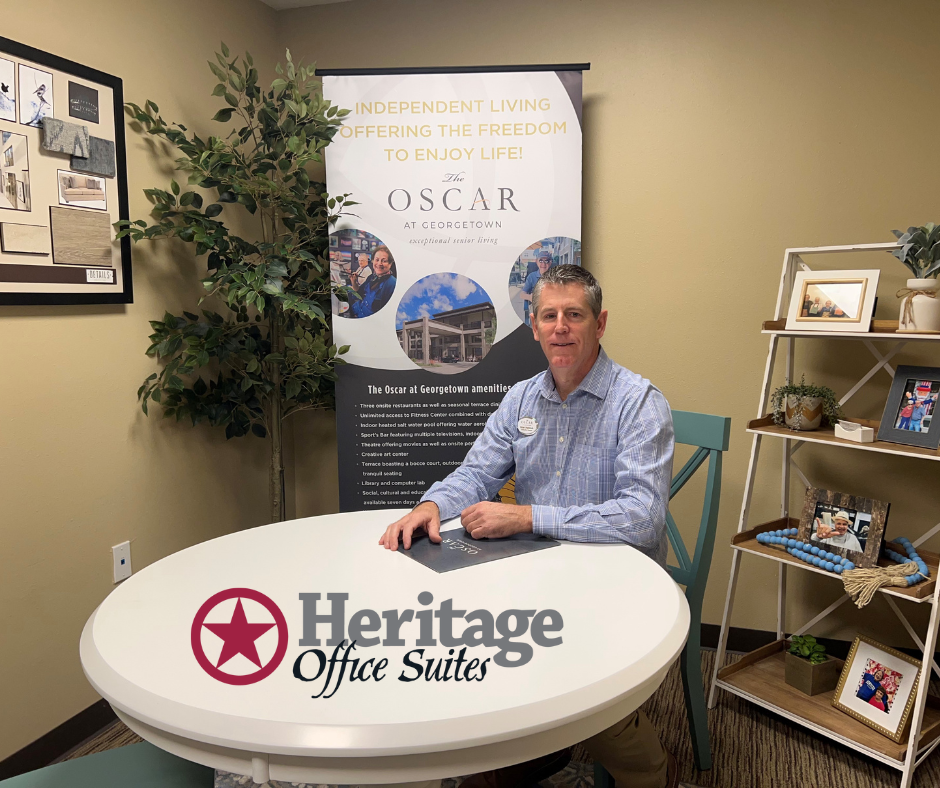 Tell us about your company and what you do?
The Oscar at Georgetown, an Atlas Senior Living community, is currently under construction on Williams Drive and will open in the Summer of 2023. The Oscar will provide affordable luxury to area seniors who aspire to lead an independent lifestyle away from the burdens of daily life. As the Executive Director, I will oversee the day-to-day operations of the 231-apartment community. In addition to Independent Living, we will also provide Assisted Living and Memory Care.
What motivates you at work?
As a teenager I recall telling my uncle that I wanted something more meaningful than my current job of sacking groceries. He was opening a program for abused and neglected teens and brought me on board, giving me my start in a career focused on helping others. I transitioned to working with seniors after ten years and have been running communities for the past two decades. What keeps me motivated is the positive impact that my team and community can have on so many people. I love being able to come to work and know that our efforts are helping others reach and maintain their highest level of independence and quality of life. I also truly enjoy connecting with our residents and being there for them when they need it.
What advice would you give to other businesses?
Get out and network! Find local opportunities to meet other businesses and make connections. Over the course of time, you build a great network of contacts for various services that your company may need and can be helpful to your own customers by providing quality referrals. I can't tell you how many times I've had a customer/resident say I need someone to do "x" and been so appreciative that I had a specific name and company to refer them to. Those professional contacts that you have connected with will be doing the same for you!
Why did you choose Heritage Office Suites?
Atlas Senior Living chose The Heritage Office Suites because of its location, office size, hospitality of staff, and availability. We have been very satisfied with our experience and choice.
How has Heritage Office Suites helped you and your business?
We have been officing at Heritage Office Suites for a couple of months and have found that it has been a good fit for us. Our Director of Sales and Marketing, and I were able to expand into a third office to provide a dedicated leasing suite for visiting with potential future Oscar residents. The management team here helped remove office furnishings we didn't need so that we were able to make it a comfortable inviting space for guests. We have had good success in pre-leasing Oscar apartments from the Heritage Office Suites and intend to be here until The Oscar at Georgetown is ready to open!