Open Workspace
Starting at $199/mo
If you work on your own but crave the community of working in a team environment, then coworking is the answer for you. It's all the freedom of being your own boss with the added bonus of being able to do it surround by others. With so much of the world dependent on the gig economy for their livelihood, work can be a lonely place. But it doesn't have to be.
Our coworking spaces are versatile and as interactive as you want them to be. You are free to find a quiet spot to work on your own or choose a round table environment from which you can toss ideas around. There's even lounge seating where you can kick back, code, write, relax, or just do whatever it is that you do. We've got everything you need to get busy: lightning-fast internet and Wi-Fi, great coffee, and an entire community of like-minded professionals.
We also offer a range of on-demand services.
Notary Services
Phone Service
Live Call Answering
Admin and Concierge Services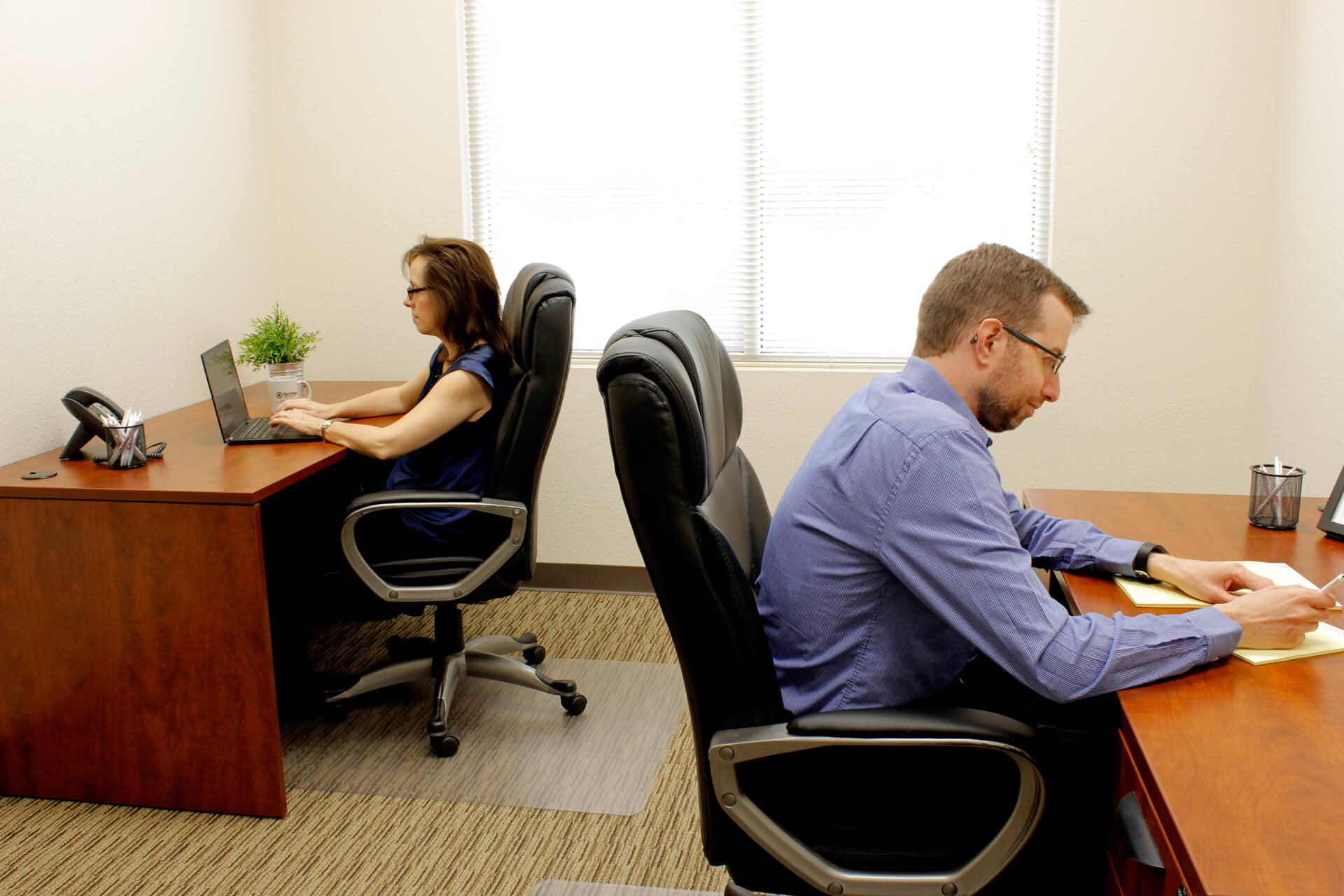 Ideal for: Freelancers, Remote Workers, Business Travelers, Startups
Workspace Amenities

Ergonomic Furniture

Ultra-Fast Internet

Meeting Rooms

On-Site Support Team

Professional & Social Events

Copier /Scanner / Printer

Café With Free Beverages

Utilities & Cleaning Services

Free Parking

24/7 Access