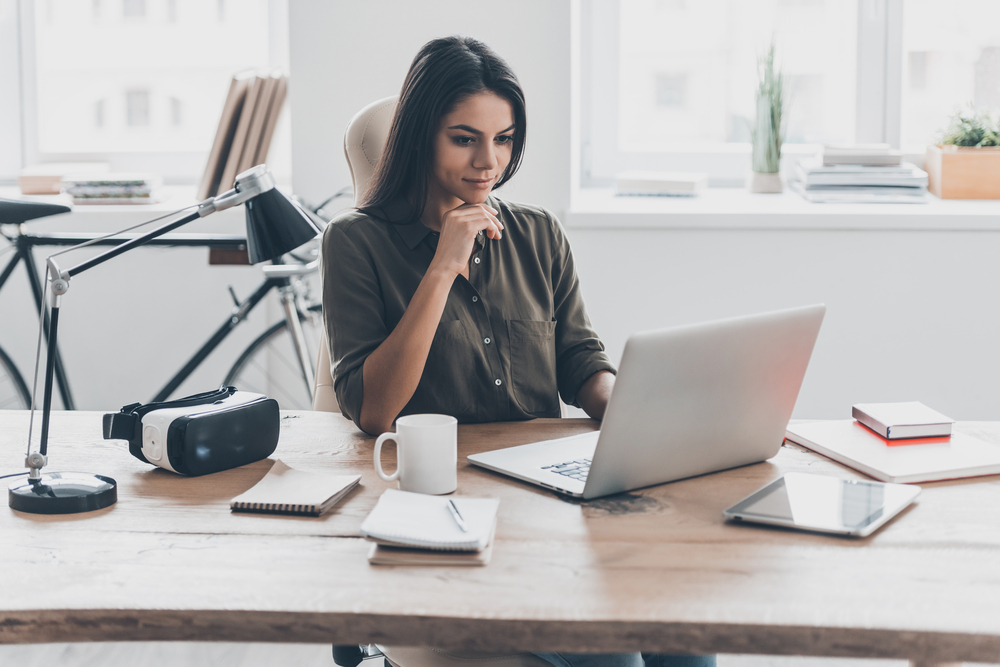 Coworking office spaces are a great way to work and are becoming mainstream worldwide. Sharing space with other entrepreneurs, freelancers, and even corporate employees in a hybrid work model, is an excellent way to network, meet other professionals, stay current and stay connected.
Yet, sometimes we need to be apart from others, and a private office within your Heritage Office Suites location is ideal when more privacy is required. Private office spaces located within a coworking environment offer excellent rates compared to renting a stand-alone office space. Renting a building will lead to expensive and hard-to-break leases that compromise your freedom and pocketbook.
Benefits of a Private Office
We all have different ways of working. There are several benefits to renting a private office within a coworking environment that can make sense to many who find an open coworking environment challenging.
1.      Privacy from Distractions and Interruptions
The most apparent benefits are additional privacy, limited interruptions, and a buffer from the potential distractions of people walking by, surrounding conversations, and other sounds.
A separate office provides confidentiality, especially when meeting with clients or working on a particular project with others. Discretion may be needed when sharing sensitive information, whether in person or on the telephone. Using the door to indicate when you are approachable keeps you connected to the coworking space and secluded as necessary.
2.      Added Focus
Some people also have difficulty concentrating when surrounded by others, regardless of how quiet the room can be. A private office can lend the required isolation to help with focus and concentration.
Flexible options are available to cater to your requirements. The offices are fully furnished, including the usual amenities like internet, on-site support, and meeting rooms if you need to collaborate with colleagues and additional clients.
3.      Health Concerns
Some of us are more susceptible to the nasty seasonal bugs that can spread like wildfire. A private office with a closed-door can keep you somewhat more protected from viruses floating around a coworking space. With Covid still firmly in evidence, a private office can add extra social distancing and may alleviate the need for using a mask, especially for those with added vulnerability.
4.      Personalization
For those who plan on using a private office for a longer-term, the ability to personalize your office to reflect your taste and business adds warmth to your space, making it more welcoming to colleagues and clients. Simply adding a few plants and a couple of pictures can make a big difference to your comfort level and offers more control over your environment, enhancing overall productivity.
5.      Shared Amenities
When renting a private office within a coworking environment, you'll still share in all the amenities offered by your flexible office location. The monthly fee includes technical equipment like copiers, printers, internet, and faxing. Add-on services include telephone answering services and professional administrative help, as are access to meeting rooms, kitchen, and lounge areas.
Private offices are not for everyone, but those offered at Heritage Office Suites can make a big difference to how you accomplish your business day when you need that extra isolation. With a personal office, you'll experience all the same perks as your fellow coworkers at a much better rate than hiring outside space or renting a building. The thought of that alone is a benefit!