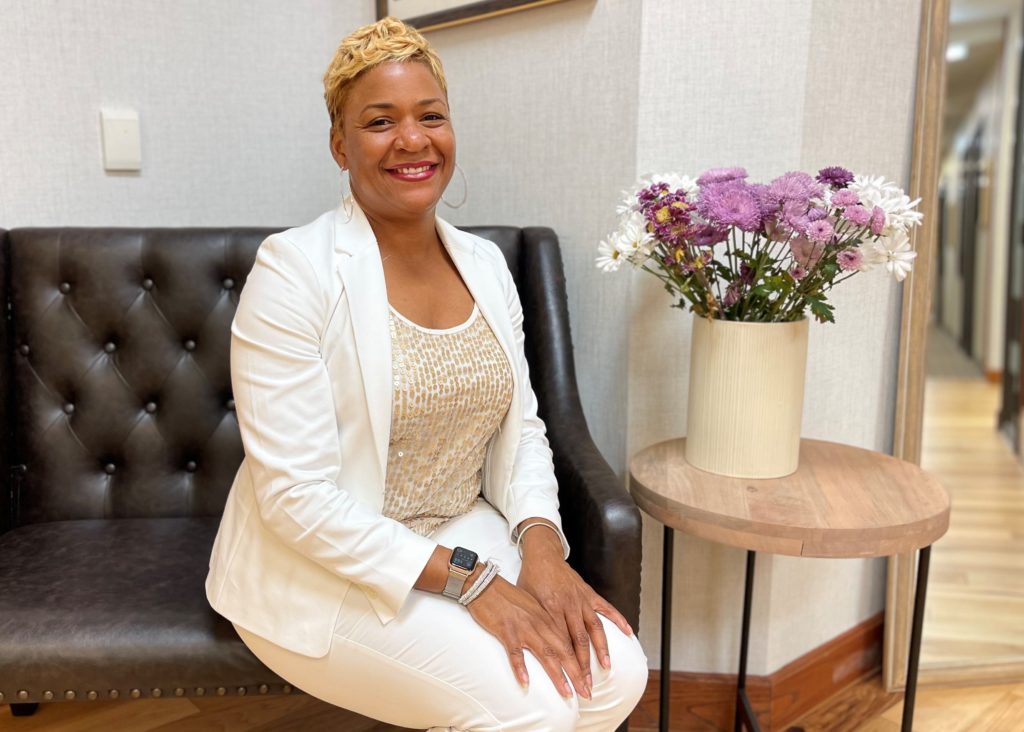 It is important to us here at Heritage Office Suites to show our appreciation for our members. Each month we sit down with one of our members to highlight their company. This month we spoke with Sonja Cousar about what keeps her going. Keep reading to learn more about her company, Sunshine Counseling.
Tell me a little bit about yourself.
I am a psychotherapist with training in anger management, ADHD, trauma-focused cognitive behavioral therapy (TF-CBT), behavioral therapy, client-centered therapy, dialectical behavior therapy (DBT), trust-based relational intervention (TBRI), and cognitive behavioral therapy. I am licensed in Florida, Georgia, and Texas with specialties in anxiety and panic disorders, depression, ADD/ADHD, domestic abuse and violence, trauma, and post-traumatic stress disorder (PTSD).
How did you get started in your industry?
I started Sunshine Counseling just over a month ago. My goal is to earn enough money to start my non-profit organization, Bridge of Strength Community Center. The idea for this Center is to break barriers and dive into a diverse population, helping both children and adults.
Do you have any mentors in your professional life? Why?
One of the biggest mentors in my life would be my pastor. She has always believed in me, pushed me to be the best person I can be, and taught me how to be a role model for others. She treats everyone as an individual with their own unique story, not just another person.
What's the most exciting part of your job?
It is extremely exciting to me when clients come back. I know that they will be able to walk away with the tools and ability to get through any struggles to become the best version of themselves.
What motivates you at work?
There are many things that motivate me at work. I love what I do, and the kids inspire me to be better. Knowing that I inspire, motivate, encourage, and support people's potential is what drives me. Another thing that plays a role is my own story, all that I have experienced and gone through over the years pushes me to help others. I didn't do well in school because I did not know I had a learning disability. It wasn't until college a therapist noticed my struggles and pointed out my learning disability. He gave me the tools to be able to take tests and now, I am licensed in three states.
Where do you see the company in 10 years?
In 10 years, I see my company thriving. I want my own building full of other counselors whom I will mentor and together we can bring up tomorrow's kids.
What is one professional skill you're currently working on?
All of them. I want to continue to better myself every day. I would like to continue improving upon my listening, writing, and speaking skills. I would also like to continue learning how to be assertive and not aggressive, as well as humbling myself every day.
What's the best business advice and who was it from?
The best business advice I have received came from my Pastor. She said "believe in yourself and how you were created'". There is also a quote from John Maxwell that states, "change your thinking, change your life".