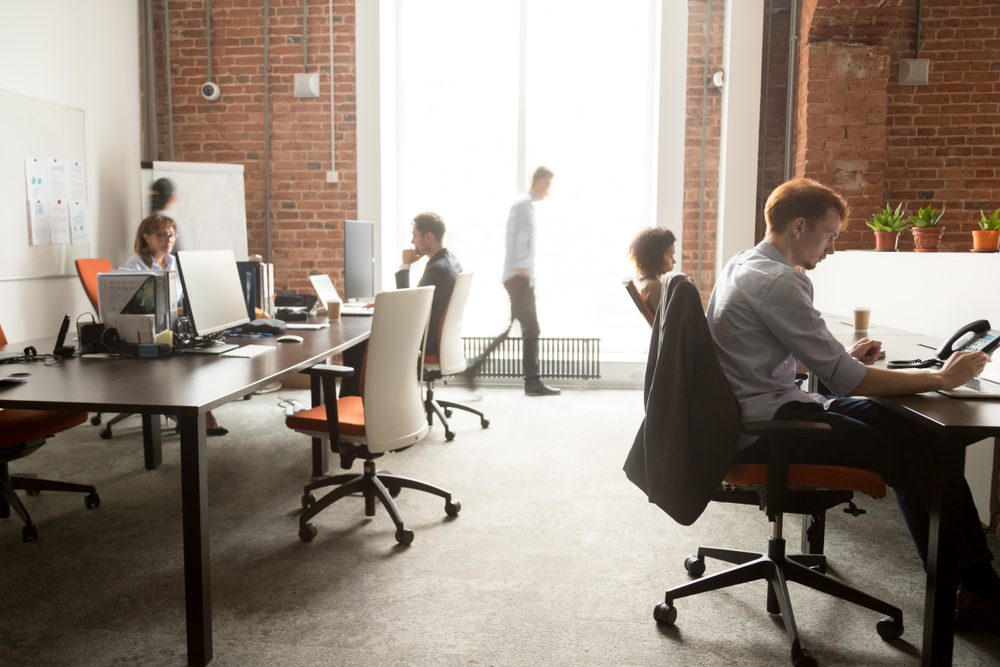 The COVID pandemic has left business proprietors and employees alike holding their breath, wondering what comes next. How do we move forward from this unprecedented global phenomenon that's left many companies shuttered, and the workforce hung out to dry?
Despite the hardship, business has a way of bouncing back. After all, the nature of business is about adapting to survive. 2020 has been a test of our fortitude. As we all start to let down our guard and settle into a 'new normal,' it's time to bear down and get back to work.
The Future of Shared Workspaces in a Post-COVID Era
While it seems like shared workspaces would be the most obvious casualty of all pandemic-imposed hardships, that might not be the case. Here are a few insights to get you thinking.
A Change of Pace
Big businesses that enlist armies of employees, often packed into office towers or sprawling open-concept layouts, are in for a big shake-up. Given the strict regulations on social distancing, these kinds of setups simply aren't feasible anymore.
Corporations across the country have dramatically thinned their in-person workforce, asking the majority of their employees to work from home. Thus far, this has proven to be a successful model, albeit one with a steep learning curve.
But there comes a time when even the most adept at-home office worker needs a change of scenery. A person can only work from home for so long. As the smoke clears, thousands of displaced employees will be itching for something different.
When that time comes, shared workspaces will be an option for employees to set up camp. It's a middle ground between their homes and the cramped quarters of their pre-COVID workplace. A situation like this helps office workers separate their home lives from their work lives again while mitigating the risks of overcrowded offices.
Hub of Activity
Consider a shared workspace as your local bulletin board. With adequate planning, a coworking arrangement becomes an organized central hub of communication, business improvement strategies, and compiled information about small business funding opportunities.
These days, it's not easy to find all these things in one place. That's why shared workspaces can become an invaluable asset for entrepreneurs, small business owners, and self-employed workers who don't have the luxury of an office. It might be especially difficult for these folks to access the information and resources they need to keep their operation afloat.
Small organizations and sole proprietorships operate on a much smaller scale, making them more vulnerable to the financial ravages of COVID than big businesses with hordes of remote workers. It's crucial that peripheral business owners and operators have a place where they can rely on vital support services when the going gets rough.
In the same vein, the importance of community cannot be overstated. Business is all about networking—making connections, building bridges, and forming mutual systems of support. Having a shared workspace, which has both a physical and online presence, helps foster powerful relationships that empower the local business community.
While the future will not be easy for any business—including shared workspaces—there is potential for growth, community, and new opportunities around every corner.
To learn more about how Heritage Office Suites supports your ongoing business needs, reach out today.