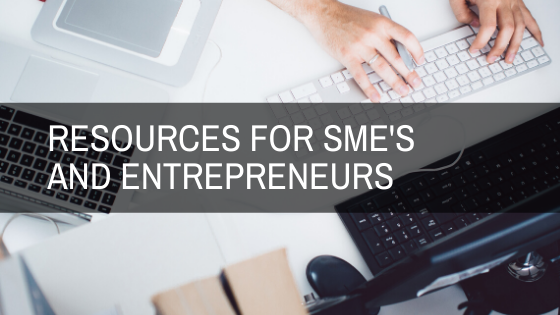 We at Heritage Office Suites are committed to doing all we can to help you during these uncertain times. That is why we have prepared this compilation of resources that small business owners can approach to get the aid they need to weather this unexpected storm.
U.S. Small Business Administration (SBA)
This government agency provides support to entrepreneurs and small businesses. They summarize their activities as the "3 C's" of Capital, Contracts, and Counseling.
As an entrepreneur or small business owner, you might want to look into their Disaster Loan Programs, which have been updated to reflect the latest developments with regards to the Coronavirus Pandemic and the impact it already has had on the economy.
Through their Economic Injury Disaster Loan Program, every small business owner is eligible to apply for a low-interest loan due to Coronavirus (COVID-19) of up to $2 million in working capital.
The SBA also has several loan resources available, including express loans, microloans, exporting loans, and many more.
Head to the SBA's website for more information.
Facebook Small Business Grants Program
Facebook is also offering financial support to small businesses in the form of cash grants and ad credits for up to 30,000 eligible businesses worldwide. They will be taking in applications in the next few weeks and you can sign up to receive more information as it becomes available.
Check out their website here.
Coronavirus Aid, Relief, and Economic Security Act or the CARES Act
Signed into law on March 27th, 2020, this bill addresses the economic impacts of, and otherwise responds to, the COVID-19 (coronavirus) outbreak. The bill authorizes emergency loans to distressed businesses. The bill also provides funding for $1,200 tax rebates to individuals, with an additional $500 payments per qualifying child. The rebate begins phasing out when incomes exceed $75,000 (or $150,000 for joint filers). The bill establishes limits on requirements for employers to provide paid leave.
Headway Capital

Headway Capital has many loans specifically made for small businesses. The most relevant these days is the Emergency Business Loans starting at $5,000 and going up to $100,000. With three repayment term options and your choice of weekly or monthly payments, they are worth considering.
Comptroller of Public Accounts
The Texas State Tax Agency, the Comptroller of Public Accounts, has released information for taxpayers affected by COVID-19. This includes updates on certain taxes, deadlines, and extensions, as well as directions on how to request an extension of filing tax returns.
These are just a few of the many resources available to small business owners and entrepreneurs during this epidemic.