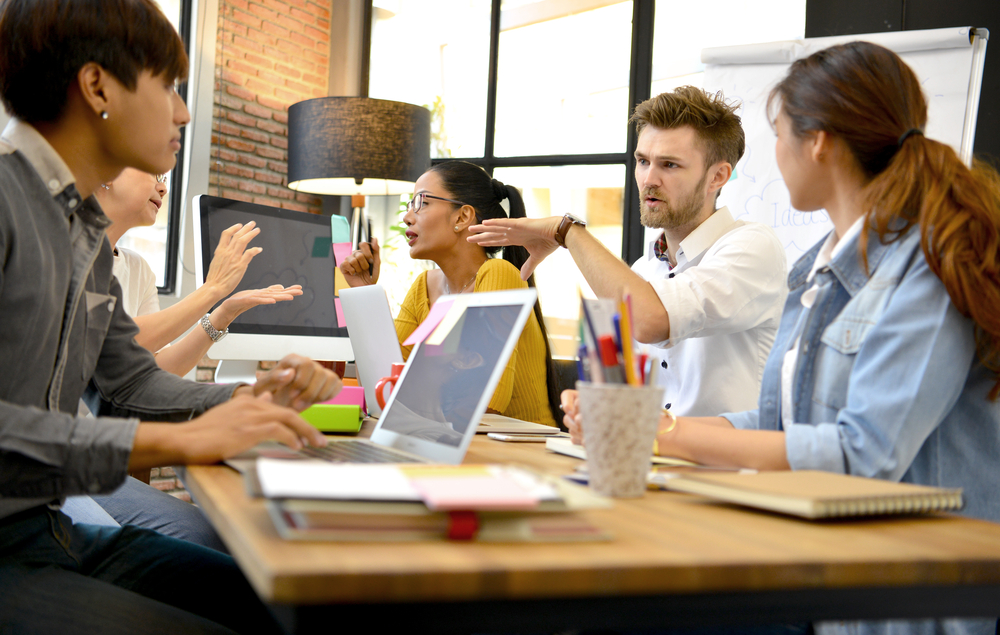 Coworking has transformed the way the world goes to work every day. it provides small businesses, entrepreneurs, and freelancers with dedicated workspace that comes with all the bells and whistles you would expect from a professional corporate office—but, without the massive expense of a long-term lease, without having to purchase office equipment and furniture, and without having to hire staff to man the whole enterprise.
Essentially, coworking allows small businesses to get started without having to lay out a lot of money, meaning they can channel their resources into other, more fruitful activities, like marketing and sales.
Big city ideas without the big city drawbacks
It's easy to find coworking spaces in the big city. Cities like Austin, for example, have dozens to choose from, many of which offer a wide range of amenities from billiards tables, swimming pools, outdoor garden workspaces, on-site wellness facilities, and more.
You might also assume that coworking spaces only exist in big cities, but that's simply not the case anymore. In fact, coworking has established a vibrant community in the suburbs and it's there that members find even more value.
For instance – if you use a coworking space in the suburbs, you won't have to deal with downtown traffic, parking or a commute. If you live in Georgetown or Round Rock, there are great coworking facilities at your fingertips and they are far more affordable and accessible than what you'll find in downtown Austin.
The suburbs are where it's at
These days, with rising real estate prices and revitalization measures taking over what once were reasonably-priced urban markets, companies and individuals alike are moving further afield.
With a little distance, it is a relatively easy task to find an affordable place to live, work, and grow a business and, over time, suburban areas have seen steady population growth, which in turn fuels the local economy.
Why coworking is attractive to companies
A recent study projected that by 2030, flexible office space will account for more than 30 percent of corporate real estate holdings. According to the study, this movement is being spurred by startups who are looking for ways to move into a new market quickly or to stay close to suppliers and customers without having to relocate.
The suburbs are less of a risk on all sides of the equation. This means that the atmosphere is ripe for solutions that serve all sides of the field, offering workers an affordable workplace solution while solving a modern problem for commercial landlords – and for companies who are preparing to scale.
If you are in the Georgetown or Round Rock area, drop by for a tour of Heritage Office Suites today. We'd love to learn more about what you do and show you what's new in coworking today.