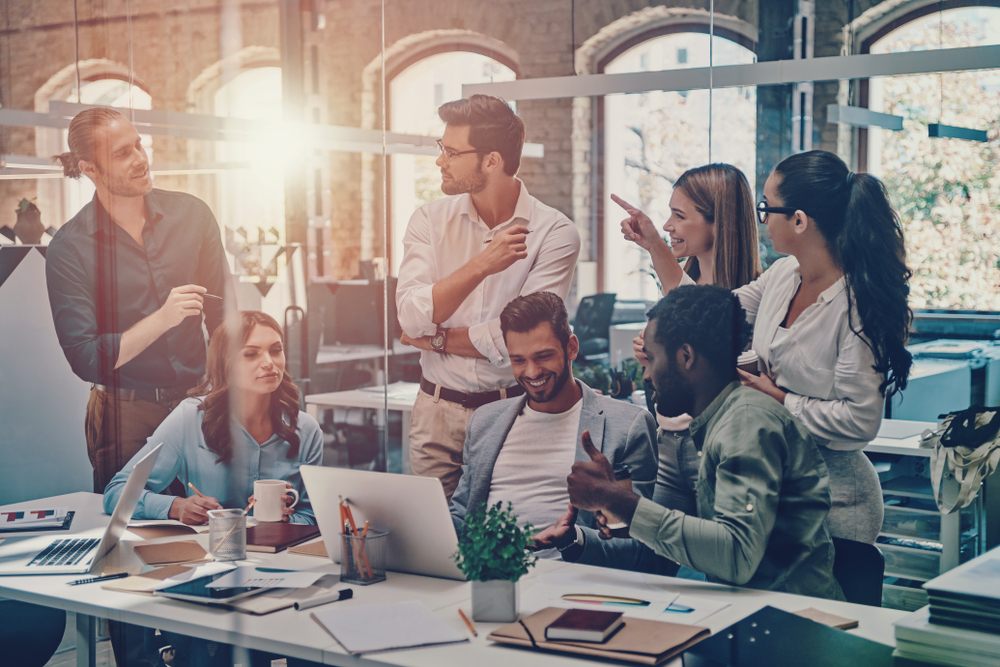 The past few years have been challenging, to say the least. The COVID-19 pandemic severely impacted the business world, causing mass layoffs and a shift to remote work. Small and large businesses alike have had to adjust, and many have been forced to downsize due to reduced staff and less need for office space.
But what about the workers that remain? If your company is considering downsizing, coworking may be the perfect solution.
Benefits of Coworking for Companies and Employees
Coworking is an excellent solution that provides many benefits for both the company and the workers. Here are just a few reasons why coworking could be the answer to your downsizing dilemma.
1.      Flexibility
Many coworking spaces offer flexible membership options and services tailored to member needs. These spaces can accommodate companies of all sizes and provide a professional atmosphere for teams. A coworking space is an excellent option for companies needing to reduce their office footprint and employee density. Employees can still get a desk, but now they can work among other professionals in an atmosphere conducive to boosting morale and keeping motivation high.
2.      Productivity
For many employees, working from home can be problematic. The constant distractions from family and other personal responsibilities can make it challenging to focus and accomplish your tasks. Coworking spaces offer a peaceful environment free from distractions and interruptions – the perfect professional space for professionals. Coworking spaces provide many amenities like free Wi-Fi, conference rooms, and kitchens. It's an ideal setting for employees who need to function and socialize in a professional environment, leading to increased productivity and better performance.
3.      Improves Mental Health
One significant reason to consider coworking is the mental health benefits. Coworking provides access to a broader community of professionals, which boosts a sense of community, ultimately facilitating social opportunities and friendships. Coworking can also be a good solution for workers struggling with mental health issues or loneliness. Being around other professionals can also promote collaboration and brainstorming, leading to new project ideas and increased creativity. The coworking space provides an environment conducive to collaboration leading to increased creativity that can benefit both the company and its employees.
4.      Cost Reduction
Another significant benefit of using coworking is that it saves a business a lot of overhead. Offices are costly, and downsizing can only help reduce expenses to some extent. Thanks to coworking, the workspaces offer affordable lease options with minimal overhead costs. Saving costs is vital, particularly in uncertain economies, which is what we are currently in.
In conclusion, coworking memberships provide a fantastic solution for downsizing companies that want an office environment without the overhead. Understanding the benefits of coworking can help make this transition smooth and seamless.
Coworking offers a sense of community and togetherness among employees, ultimately leading to increased productivity and better performance. Such spaces are perfect for those who struggle with working from home or the distractions of a noisy office.
To learn more about the benefits of coworking for your company, connect with us today.