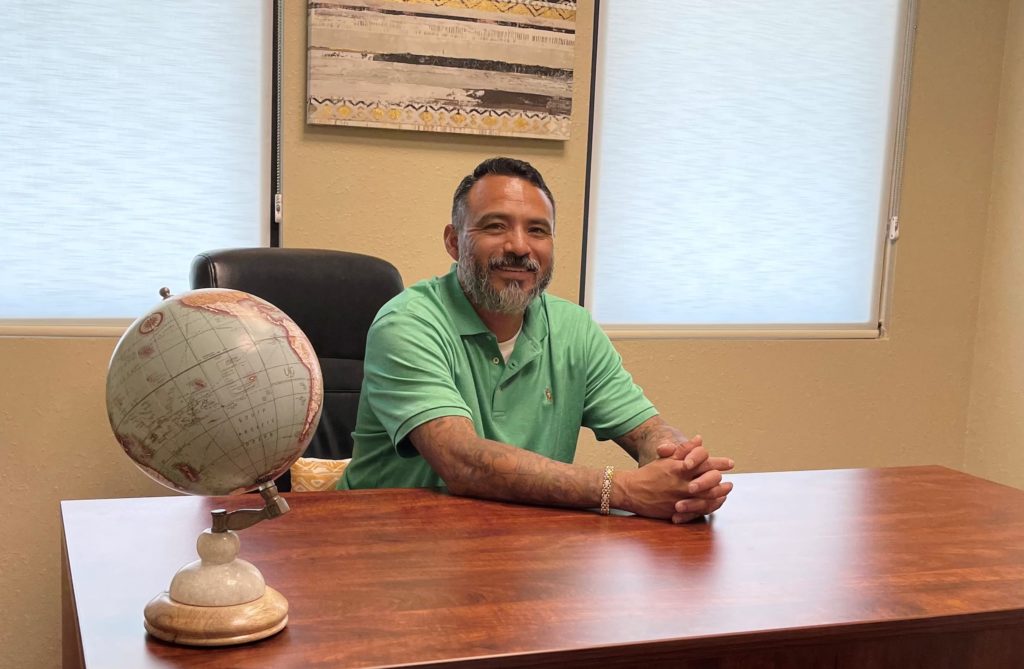 Each month, we have the privilege of meeting with one of our incredible members! It inspires us in our daily work as we get to not only learn more about them on a personal level, but we also enjoy hearing more about what inspires them about their own line of work. Take a look below to learn more about our Georgetown member, Joseph Montoya of Top of the Line Detailing!
My name is Joseph Montoya, owner of Top of the Line Detailing, since April 2014. Owning my own company has always been a dream of mine, so I was able to combine the love of the auto industry and being my own boss. I am proud to say that I have 25 years of auto detailing experience. Top of the Line Detailing offers Professional Auto Detailing for autos, RV's, boats, motorcycles, paint correction, and lastly headlight restoration. Since opening, I have served over 1,500 satisfied customers in Travis County, Williamson County, Bell County, Bastrop County, Hayes County, and many more surrounding areas.
Since my youth, I have always been surrounded with the auto industry. Working as a porter to the manager of a large auto dealership in Austin, I always made sure I learned every aspect of automobiles and have applied all those years of experience when working with my own customers.
I have always taken pride in just about everything I do from family to my career, and I feel like my honesty, professionalism, and my humbleness has always been traits that I share with everyone I work with and provide services for.
Many people do not realize that Top of the Line Detailing is actually a mobile service and that all our services are done on-site. We also use the best products and filtered water for the best results.
In the next five years, my goal is to have a fleet of vans which will allow me to expand further, and to have a shop for the customers that like to bring their automobile in.
The things that inspire me is the outcome of our services and the extreme satisfaction of my customers. Through the years, my work has produced so many loyal customers and mostly their referrals.
I was born and raised in Austin, and in this great city met my wife, Gina. This month we will be celebrating 19 years of marriage. We have two wonderful, college educated children, John-Michael and Sylvie, which have been the joys of our lives and inspired us to work as hard as we do.
My biggest hobbies are long distance running, my two dogs – Lexi (Yorkie) and Zeus – my running partner (Husky) and most of all spending time with my family, making memories.
I have been with Heritage Office Suites for two years now, and the things I really enjoy is the location, professionalism, and mostly the security of all my deliveries. Their services play a huge part in the ability to run my business successfully.