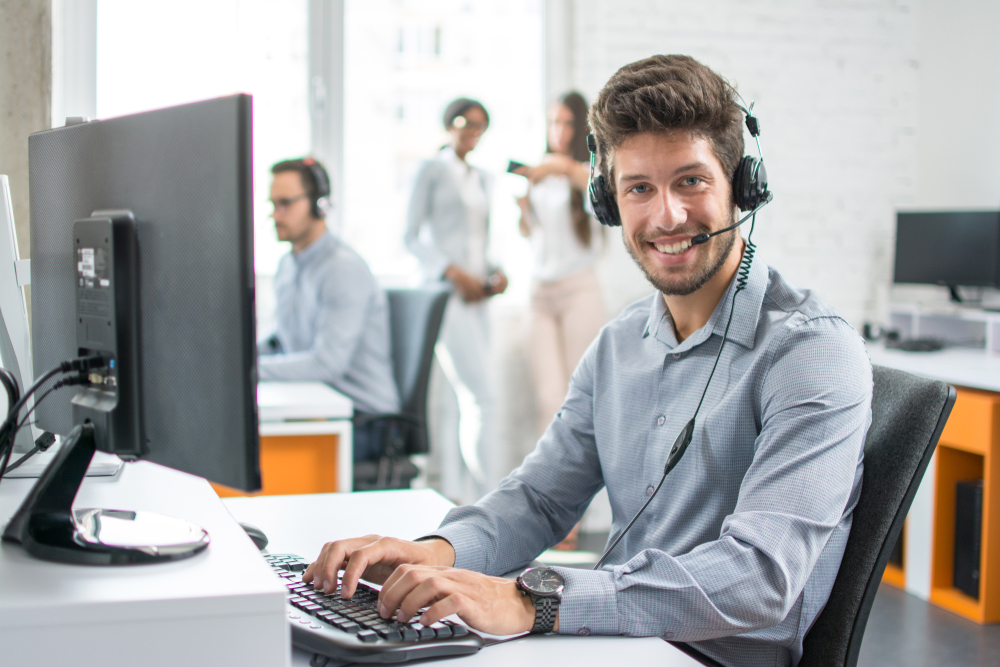 It all starts with a phone call. But how critical is it to have a professional answering service? Pretty important, as it turns out. Once you weigh the benefits, you might find it to be a worthwhile investment.
An Answering Service Saves You Time and Money
They say you have to spend money to make money, but when you operate a small business, there's not always a lot to go around. Hiring a receptionist can be a worthwhile expenditure, but it's not always cost-effective.
Unfortunately, paying a receptionist's full-time salary isn't always feasible for small business owners. Plus, there's also the logistical fees to consider. You'll have to pay for a business line, handsets, equipment – and the list goes on. It adds up quickly!
To make matters worse, the number of incoming calls probably isn't high enough to justify hiring a full-time receptionist. On the other hand, directing calls to other team members takes them away from their own important duties. Any way you look at it, it's not ideal.
But when you invest in an answering service, you and your team can work remotely and focus on the critical tasks at hand. Financially, a telephone answering service is a smart investment because it eliminates additional overhead costs and the need for hiring, training, and monitoring a salaried full-time receptionist. It's a service that just makes sense.
Make the Most of Every Opportunity
In business, you don't get a second chance to make a first impression. That's why it's essential to do things right the first time. No matter how brilliant your product or service is, a lousy customer service experience can really set you back.
That's why a phone answering service is such a valuable offering for small business owners. Our operators are highly-trained professionals who are proud to offer courteous, friendly, and knowledgeable service to all clientele. Furthermore, we'll tailor your services to your business's specific wants and needs. This custom method ensures that both you and your clientele get exactly what you're looking for.
Let's face it: having an automated answering machine as a small business isn't a great look. You want to be able to offer your clients a personal touch. After all, that's what makes small businesses unique. By employing a telephone answering service, you guarantee that your customers are always afforded the comfort and familiarity of a human voice on the line.
Having a designated telephone answering service also means that you'll never miss an important call. Client calls are your business's lifeblood, and customer service is your first line of defense. With a telephone answering service, someone is staffing the desk 24/7, even while your business is closed. When call answering, message taking, and order placement can't wait, our services bring the business right to you.
At Heritage Office Suites, telephone answering services are just one of the many things we do to help small business owners. A professional phone answering service lets you get back to growing your business. We'll take care of the admin while you focus on what you do best – just think of all the things you'll do with that extra time. Reach out today to learn more.