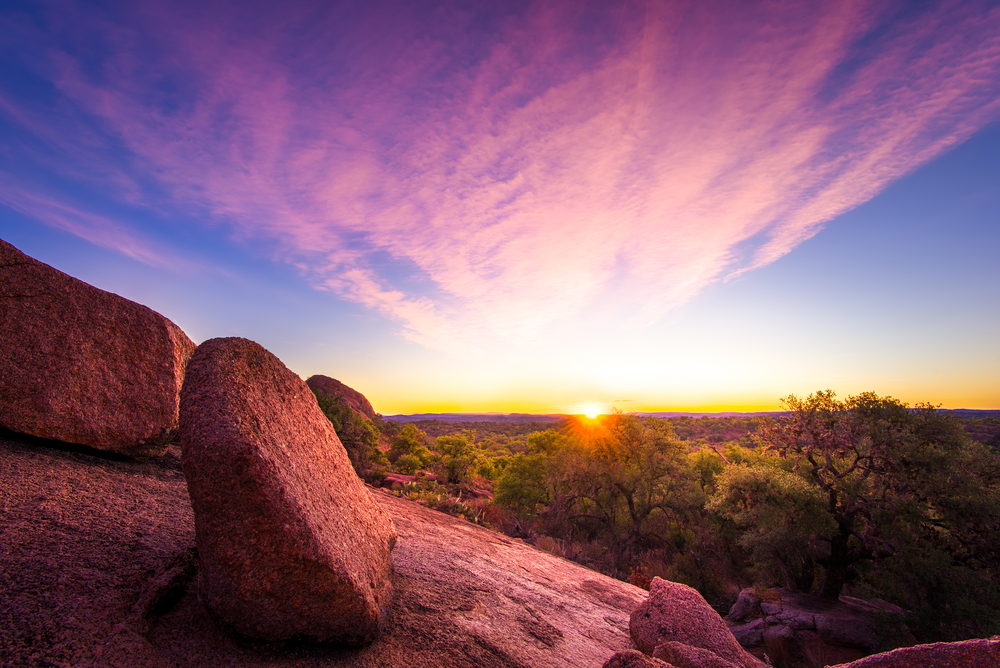 Texas is the second largest in population and area within the U.S. and has an almost endless supply of exciting and fun things to do. Whether you wish to take in city sites, escape to the outlying countryside or hit the beach, you'll find everything you need for a memorable getaway in the Lone Star State.
Both the Round Rock and Georgetown locations of Heritage Office Suites are within proximity to the state capital, Austin, offering culture, great food, live music, and lots of beautiful scenic spots. Going farther, here are a few top picks of some must-see Texas destinations this summer to add to your bucket list.
Big City Lights
San Antonio, the big city south of Austin, appeals to city seekers and history buffs. Enjoy a daytime or evening stroll along the famed San Antonio River Walk meandering along the canal, where you can visit shops, cafes, nightlife, and a relaxing boat ride. To experience a taste of early Texas history, be sure not to miss a visit to The Alamo and other beautiful early Spanish missions like the San Antonio Missions National Historic Park and the San Jose Mission.
Spelunking
Inner Space Cavern is a karst cave located in Georgetown just off Interstate 35 and is one of the best-preserved caves found anywhere that still contains prehistoric remains. A fascinating tour will take you into a landscape of sinkholes, underground springs, and a channel of intersecting caves.
Another great site to visit is the Natural Bridge Caverns, which offers several tours exploring hidden passages, aquifers, and caves. At the end of your tour, you can enjoy a quick meal and do some theme shopping.
Cooling Off by the Water
If you desire to be by the coast, the South Texas barrier island South Padre Island is a delight for those hoping to get in some fishing, boating, or just lazing on a beach and swimming. The deliciously warm waters of the Gulf of Mexico beckon, and the island is affordable for families, hosting kid-friendly attractions like the Sea Turtle, Inc., and Blanca County Park.
New Braunfels is a fun and unique destination for those who enjoy cooling off with a twist. Schlitterbahn water rides are self-claimed among the most impressive in the world with a large assortment of rides, chutes, and slides over several rivers, including a twenty-foot dam, now converted into a slide that ends in a refreshingly cool swimming hole.
Hiking and Star Gazing
For those who enjoy hiking, breathtaking scenery, and star gazing, take a trip or camp overnight at the Enchanted Rock, a majestic and magical dome of pink granite. Towering over Central Texas near Fredericksburg, you will be witness to a natural landscape of untouched beauty in this unique state park.
Another bucket list visit is the Guadalupe Mountains National Park. Located near the New Mexico border, you can hike over eighty miles of trails, including Devil's Hall Trail and the Guadalupe Peak Trail, and witness the state's four highest peaks, the biggest among them Signal Peak.
Rich in heritage, natural landscapes, and some of the best cuisine in the country, Texas is a fascinating place to work, live and play. Whether planning a getaway or just visiting, the Lone Star State has a lot to offer. For suggestions that fit your timeframe, consult with the professional staff at your one-stop office services location, Heritage Office Suites.