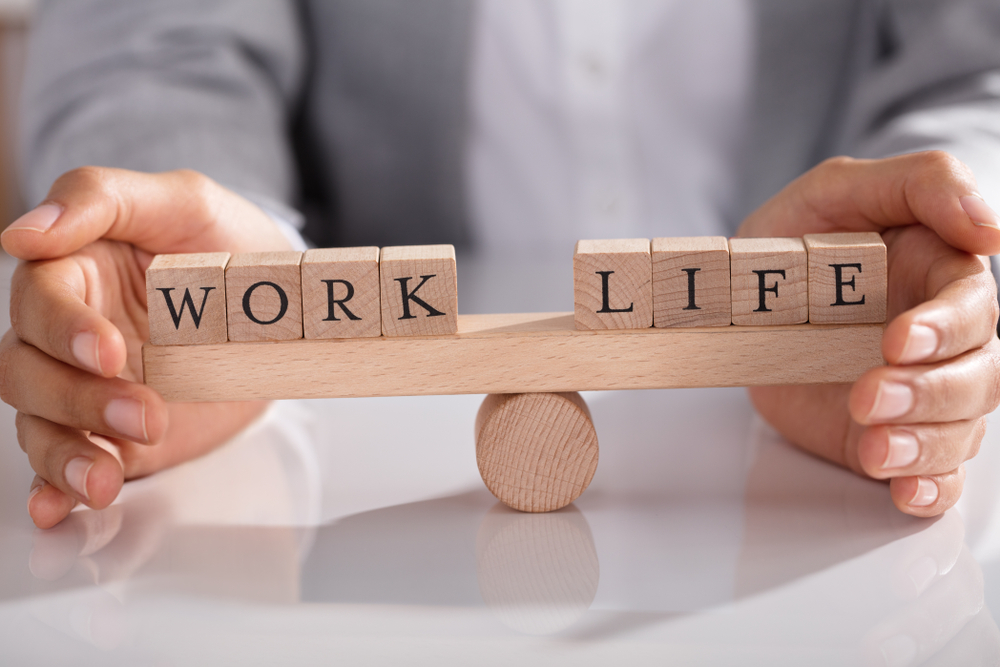 Life is busy, no matter which way you look at it. With the current shifts in working trends, it is more important than ever to ensure we have a good balance between our business life and our personal life. It's not as easy as you might think to create this balance. First, let's take a closer look at what having a work-life balance means.
The Importance of Work-Life Balance
We all have responsibilities in our jobs, businesses, and personal life. Sometimes, these responsibilities pile up and slowly trickle into other aspects of our lives. Our work life can start to eat up more minutes of our home life, which leads to added stress, guilt, and irritability. Not a good place to be!
On the other side of the coin, there are goals and dreams that we want to realize within our personal lives that can get derailed if we aren't diligent in setting limitations on when we work and when we play. Unbalance within our lives can make us feel disconnected and disappointed, and for some, even going so far as to judge, what's the point? This stage of mental fatigue will color every aspect, and we need to find a balance to become re-engaged and recharged.
Balance Within the Workplace
We may require more flexibility within our workday as new challenges arise within our personal lives. Will the employer enable you to attend to outside issues? Working independently from a home office or a coworking office location will certainly allow you to manage these interruptions.
The beauty of using a professionally serviced office space such as Heritage Office Suites is the time flexibility they offer with various services that help you determine what type of environment will work best for your needs.
People are taking a fresh look at their work environment, and one of the trends is that employees are looking for employers that support them as people, not just as a number. Most employers will be receptive to increased flexibility in work schedules and personal needs as long as the employee practices effective time management, meets job responsibilities, and avoids burnout from reasons beyond the desk.
Here are a few tips to prevent overload:
1.Learn to say no when considering taking on new tasks. Make sure you are not overcommitting.
2.Eat properly and take regular breaks to recharge and maintain focus.
3.Don't be too hard on yourself when things go sideways. Find coping mechanisms for when you are faced with the unexpected.
4.Practice relaxation techniques like yoga and meditation. Try to exercise at least a few times per week to attend to your physical and mental needs.
5.When you need help, ask for it. If you keep piling more on your plate and can't cope, the stress affects everyone around you and is bad for your overall health. Delegate when you need a break, ask for assistance from family members when you have a big project, and seek professionals to assist with caregiving for an elderly or ailing family member.
Finding the discipline to create your balance is ongoing, adjusting as changes arise and desires shift. Creating a work-life balance takes consideration and perhaps a few lifestyle changes, but the result will be a happier and more stress-free work and home life. You'll find more time to focus on what matters to you while maintaining a healthier outlook and increased job satisfaction.