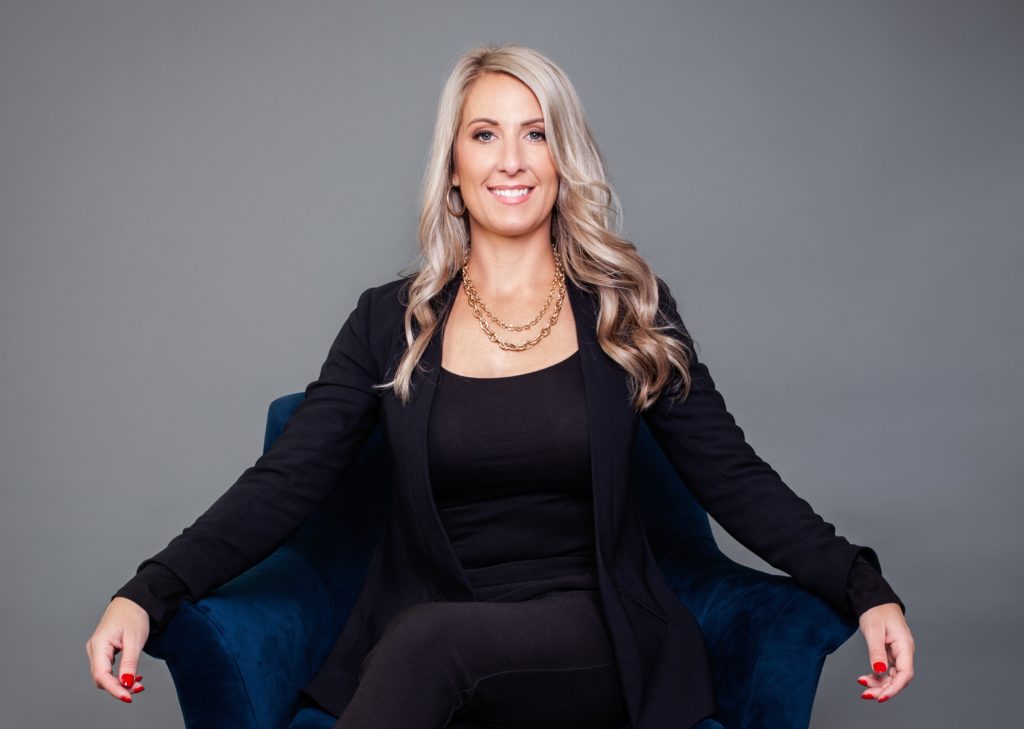 We love getting to know our members at Heritage Office Suites. This month we are highlighting our valued member Rosemary Calcese. Continue reading below to know more about Rosemary and how her unique experiences enhance her passion within her work at Transformation Title and Escrow.
Hi, Rosemary!
Tell me a little bit about what you do at Transformation Title and Escrow and what kind of services your company offers.
At Transformation Title and Escrow we handle residential, commercial, and refinance of any type of real estate. We are structured to close real property not only in Texas but in all 50 States. We offer flexible closings, mobile closings, and in-office closings.
 How did you get into your current career?
My legal career in real estate started over 15 years ago as a paralegal for a Texas Real Estate Developer. My husband's military career took us from Texas to Tennessee where I began working at a Tier 1 Law firm.  While working full-time, I went to law school at night and became an attorney. As an attorney and military spouse, I realized that the military was not being treated with the respect and courtesy they have earned and deserve. I decided that I wanted to ensure this was no longer the case. So, I started there but realized that everyone needed the help and I offer that service to the everyday homebuyer to the seasoned builder or developer.
What can people expect from meeting with you?
We bring experience and expertise to everyone, and we are committed to protecting every member involved in a real estate transaction. For Transformation Title and Escrow, this is a journey, and we want to be part of your transformation. If you have a closing coming up or simply want to learn more about the process, we will help you through it.
What is something about your business that most people don't know?
Most people don't know that you can choose your Title Company for your transaction, and you can choose better. We are better.
Where do you see your business in 5 years?
In five years we see our business growing and serving the Texas community in a more dense scope.
What about your job inspires you?
I am dedicated to helping people and ensuring that people are treated the same no matter their economic status.
Give us a little background on yourself. (where are you from, family, education, hobbies, etc.…)
I grew up in Washington, DC, joined the Navy when I was 18 years old, and quickly became an adult.
I obtained my undergraduate degree in English, and master's degree in sports medicine and psychology while in the Navy. I later obtained my Juris Doctorate.
I have an 8-year old son, Aidan, and a 5-year old daughter Gigi. I love to be with my family, run, go to Orangetheory, and watch TV with my husband.
Other than work, what inspires you?
My family. My children and husband are my heartbeat. Every day, I wake up wondering how I became so lucky to love and care for them.
Why did you choose Heritage Office Suites? How has Heritage Office Suites helped your motivation/productivity, or how has it helped your business grow?
As a company that does not operate in traditional settings, Heritage Office Suites provides that flexibility to companies without a heavy overhead cost. The office is professional, clean, and convenient.
If you would like to know more about Rosemary and her work, you can visit the Transformation Title and Escrow website, Instagram, LinkedIn, or connect with them on Facebook.