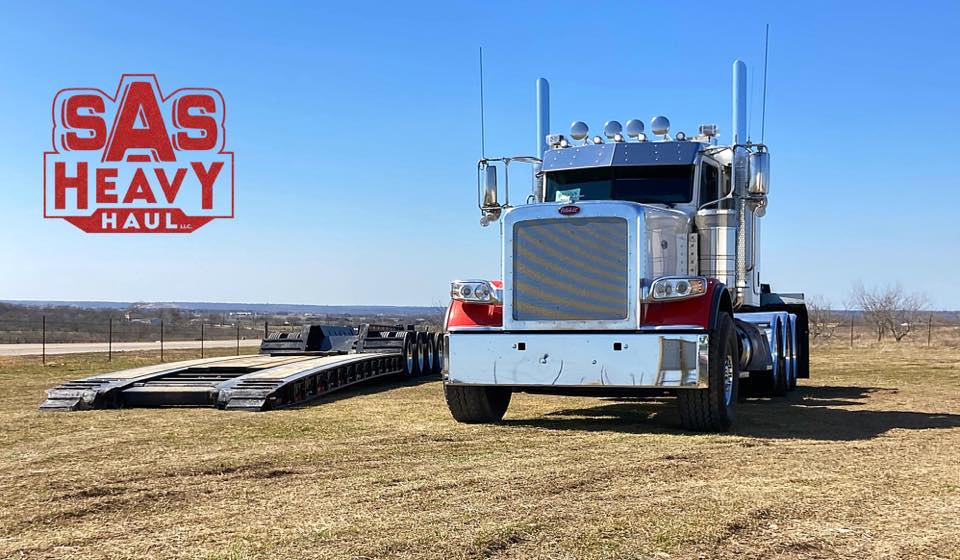 At Heritage Office Suites we highlight one of our valued members each month. This month we are getting to know more about Georgetown members Jeremy and Jennifer of S.A.S. Heavy Haul. We hope you enjoy getting to know them as much as we did!
Hi, Jeremy & Jennifer!
Tell me a little bit about what you do at S.A.S. Heavy Haul and what kind of services your company offers.
We are an over-the-road logistics company that carries heavy equipment all over the US.
How did you get into your current career?
I started off in trucking as a truck driver.
What can people expect from meeting with you?
Honesty and Reliability.
What is something about your business that most people don't know?
We started from the bottom, with one truck and one trailer. Now we have a full fleet and a broker's license.
Where do you see your business in 5 years?
In a brick and mortar of our own. It would be great to be debt-free and in our own facility.
What about your job inspires you?
The challenge of hauling different things that weigh thousands of pounds and delivering them safely to their destination.
Give us a little background on yourself.
We are Texans from the start! We grew up just south of here in Wimberley TX. We love taking our boat out on the weekends and enjoying time together.
Other than work, what inspires you?
My family.
Why did you choose Heritage Office Suites? How has Heritage Office Suites helped your motivation/productivity, or how has it helped your business grow?
We really enjoy that it is so close to home. The environment here is great, and we love Tiffany.
If you're interested in learning more about S.A.S. Heavy Haul, you can visit their Facebook page.