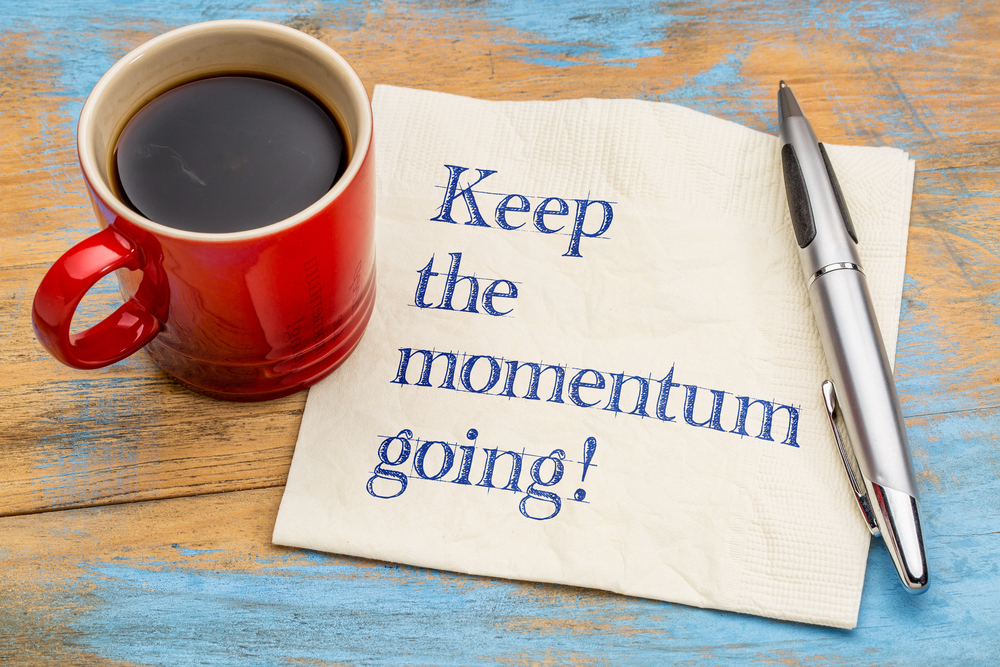 As we head into 2019, you've probably been pulling out all the stops to end the year strong. With holidays on the horizon, inevitable slowdowns are also in store. However, there are ways to keep your momentum going into the new year so you don't miss a beat—or an opportunity.
Here are some great ideas to spark inspiration and keep you motivated:
1.What's working?
Companies today, whether large or small, have access to a wealth of data. This data can be instrumental in determining exactly what is working and what isn't. It's no longer a matter of relying on your passion and drive; there are actual numbers that can indicate what areas need your attention and which can be built upon.
Some of the data you can look at includes:
Email responses: Look at your open rates, click-through rates (CTR), and how that translates to sales, engagement, or whatever metrics are most important to you. What was your most successful campaign? How can you leverage that to bring more success in the coming months?
Social cues: Are there aspects of your social strategy that are getting more action than others? Is your Instagram feed exploding while your Facebook page is languishing? Try applying some of your winning strategies to improve what's not working and dig into what is. Set aside time each week to examine your metrics and double down on what's done well for you.
Blog engagement: What were your most popular blog posts of 2018? Did you know that recycling that information will probably bring you the same or better results? Identify your best-loved topics and factor them into your content calendar for next year.
Your website: Is your website performing as well as it should be? What are your conversion rates? Take a deep dive into your analytics to unearth areas of opportunity. Before you launch your next digital marketing campaign, take some time to tweak your website SEO so that you have a better chance of converting and capturing new business.
2. Embrace inspiration when it strikes
It happens to all of us: we get all fired up from an article, a conversation—you name it—and you think "that gives me a great idea!" But, as quickly as it hits, it fades into the background. Here's a resolution for you: resolve to keep that inspiration handy so you actually do act on it. Whether it's voice-to-text notes you record on your phone or a little pocketbook you jot down ideas into, keeping those ideas close at hand will improve your chances of being able to make use of that energy. Then, set aside time every week to go over those notes so you can put them into action.
3. Celebrate your wins
The best way to keep your momentum going in business is to use the energy of a win to springboard into another. There is no better way to do this than by celebrating your wins with your team. When your employees know how much their efforts matter – when they can see and feel the difference it makes, both in morale and in its contribution to the bottom line – you will always be ahead of the game.
How do you maintain your momentum? We'd love to know how you do it! Reach out today to find out how we can help.