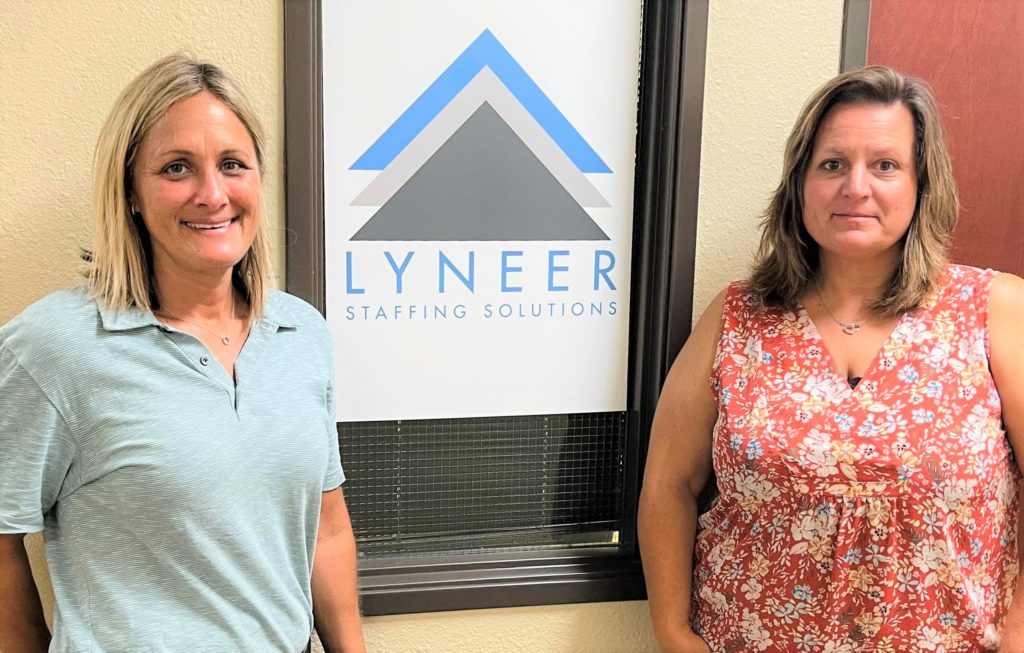 At Heritage Office Suites we love getting to know all our members in and out. Our members are at the heart of our growing community here at Heritage. This month we had the chance to sit down with Heather Beyer, Executive Vice President of Lyneer Staffing! Continue reading below to find out more about Heather and what she brings to the Austin area.
Hi Heather!
Tell me a little bit about what you do at Lyneer Staffing and what kind of services your company offers.
Lyneer Staffing Solutions began 25+ years ago as a local staffing firm servicing the New Jersey Market. Today, Lyneer has grown to become a national powerhouse workforce solutions firm with over 100 locations and 400 internal employees. Lyneer is laser-focused on one mission—to unite the right talent with the right position leading to a lasting relationship. Lyneer is an industry-leading staffing provider in the Light Industrial, Administrative & Clerical, Accounting, Medical, and Information Technology sectors, with our niche being in the Light Industrial sector. Whether you need 1 person or 500, we can customize a solution for your staffing needs.
 How did you get into your current career?
Right out of college I became a Financial Advisor and realized it was not what I wanted to do. At this time, I was introduced via a friend to the Vice President of a Staffing Agency that was looking for a new sales rep. I took a chance and loved it right from the start. My career grew from there, and I haven't looked back since.
What can people expect from meeting with you?
We pride ourselves on work ethic and integrity. When meeting with us, whether you are the client or a candidate looking for your next career opportunity, you will get upfront honesty and complete dedication.
What is something about your business that most people don't know?
There are so many things that most people don't know about our industry. As a matter of fact, I have been saying for years that there should be a reality show based on the light industrial staffing industry. But if I must narrow it to one thing, it is how every item we use, eat, touch comes from a warehouse and is touched by one of our employees. It really provides me a huge sense of gratitude.
Where do you see your business in 5 years?
We are excited to be opening in the Austin Market. I expect that we will continue our growth nationwide and expand our new presence in the Austin Market to be one of the top light industrial staffing providers in the market. That is what we do.
What about your job inspires you?
People. People inspire me. Helping people inspires me. Watching what people do every day to keep our country going inspires me. They do thankless jobs and show up to work despite the daily challenges of life. Without what warehouse employees do and without what my recruiters do getting people to work doing essential functions, we would all not have the products we need to live. Especially during these past 18 months, I have been blown away by the dedication and selflessness of both our internal and temporary employees.
Give us a little background on yourself (where are you from, family, education, hobbies, etc.…)?
I was born and raised in Fort Lauderdale, Florida, and currently reside in Neptune Beach, Florida. I attended the University of North Carolina at Chapel Hill. (Go Tarheels!) I am an only child to two amazing parents. I have an exceptional wife and two unbelievably loving grandsons. As far as hobbies, I love all sports, both playing and watching. I played soccer for most of my life. I love all water activities, traveling, and spending time with my family.
Other than work, what inspires you?
It's the same answer. I love helping people and get inspired by them. I know during this time there has been a lot of negative attention given to the divisiveness of our society, but I like to focus on the good that people do. There are a lot of amazing people out there. I am lucky enough to have some of them in both my personal and professional life, and that is what inspires me.
Why did you choose Heritage Office Suites? How has Heritage Office Suites helped your motivation/productivity, or how has it helped your business grow?
Heritage Office Suites is the perfect fit for us as we open in the Austin Market. It provides the space we need initially and allows us to open quickly. Alice and Jeanette have been so accommodating and have really supported us during our transition. All the members I have met have been very welcoming. We are very grateful for the support and excited to be a part of the Heritage Office Suites Community.
If you would like to get to know more about Heather and Lyneer Staffing, you can visit their website or check them out on LinkedIn, Twitter, and Facebook.