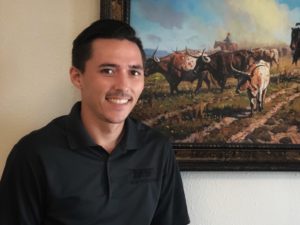 Last May, records were set in the city of Austin and Central Texas as a whole for home sales, the Austin Board of Realtors said Thursday.  The local housing market continues to be on a hot streak but there are still hidden gems that make for perfect investment opportunities for investors.  The difficult part is finding them.
This month we met with James Austin who is an expert in Georgetown, TX in finding single family investment properties that are perfect for investors.
Hi, James! Tell me a little bit about what you do at New Western Acquisitions and what kind of services your company offers.
At the New Western Acquisitions, we specialize in locating Real Estate Investment opportunities for Investors. We have a team of agents that acquire properties in any condition that work for fix-and-flip, buy-and-hold, or new construction. As well as a team of agents that works with Real Estate Investors to help pair them with the right properties.
Give us a little background on yourself. (Where are you from, family, education, hobbies, etc.…)
I was born and raised here in Austin, TX. Its where I've been most my life, less the years I spent in school in Lubbock at Texas Tech, Guns Up! Since then I have been practicing Real Estate here in the Austin area, spending any free time I have on the lake.
How did you get into your current career?
I have always had an interest in Real Estate, so I decided to give it a go after college and never looked back.
Where do you see your business in 5 years?
In 5 years, I see New Western as the largest provider of Real Estate Investment opportunities to Investors across the country.
What can people expect from meeting with you and your team?
When meeting with someone on our team you can expect to see easy access to a high volume of Real Estate Investment opportunities with exceptional service in the process.
What about your job inspires you?
The best part about New Western and what motivates us are the people that we work with. All of our associates make each day what it is and create our culture.
Other than work, what inspires you?
My inspiration has always come from my Mom. Watching a single mother raise and provide for a family on her own shows you that anything can be done with enough hard work.
Why did you choose Heritage Office Suites? How has Heritage Office Suites helped your motivation/productivity, or how has it helped your business grow?
We chose Heritage Office Suites primarily because of the ability for us to grow in space as we grew in size along with putting us within close driving proximity of our market area. The environment around here is awesome and makes it easy to do what we need to do on a daily basis.
If you are looking for investment properties in Williamson, Bell, and Coryell Counties, contact us through our website.  You can also follow our company on social media on Facebook, Twitter and LinkedIn.