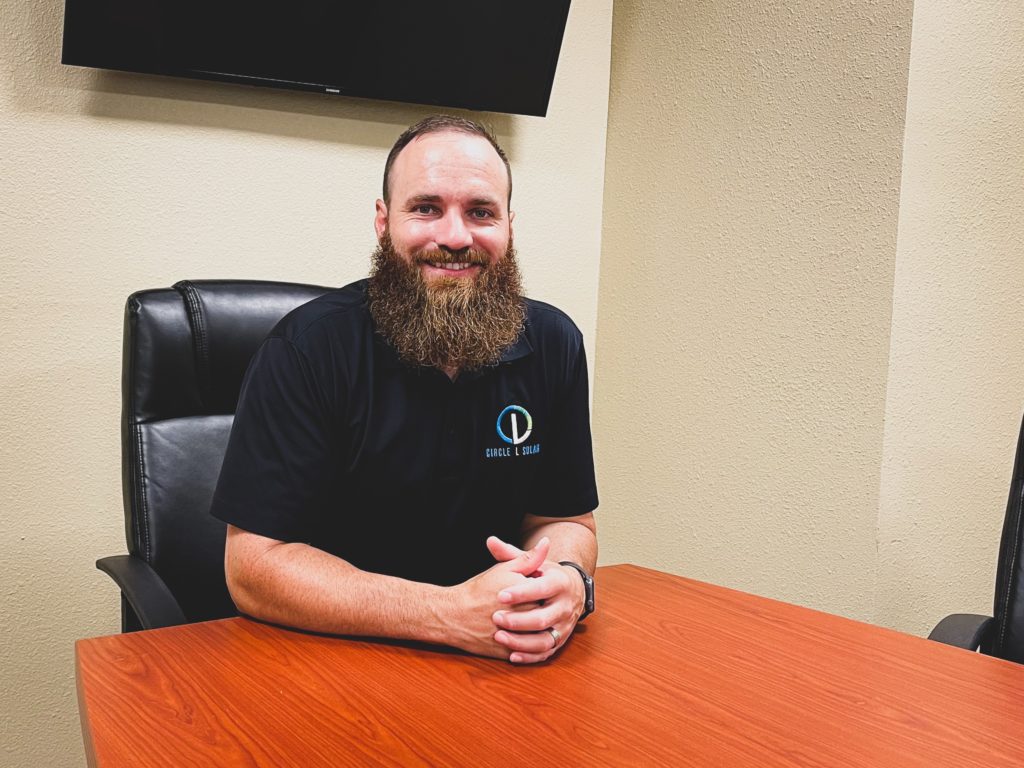 This month at Heritage Office Suites, we are highlighting our valued member James Brindley of Circle L Solar. Brindley and Circle L Solar bring customized energy efficiency to your home or business through solar energy, weatherization and more to all Central Texas. To learn a little more about James and his energy efficiency services, continue reading below:
Please tell me a little bit about what you do at Circle L Solar and what kind of services your company offers.
I am the Regional Manager of Sales for our Central Texas territory.
At Circle L Solar, we feel it is our responsibility to help homeowners and business owners alike, to reduce their energy consumption and costs through eco-friendly and sustainable solutions. Our ideas support this vision by providing the best in products and services to align with your goals of energy independence.
Circle L Solar is a Texas based, energy efficiency and solar company that services the entire Dallas / Fort Worth Metroplex.
How did you get into your current career?
I was offered an opportunity in 2013 to start selling solar in Hawaii with a few of my best friends. We were somewhat of the pioneers of solar at that time.
What can people expect from meeting with you?
I'm a man of my word, I'm a family man and I really enjoy working with guys to become the best version of themselves.
What is something about your business that most people don't know?
Most people don't know that you can get solar with no money out of pocket and that you can start saving money the day your solar system is installed.
Where do you see your business in 5 years?
We plan on being the largest supplier of residential solar in the state of Texas.
What about your job inspires you?
I love being able to help families save money and become energy independent.
Give us a little background on yourself. (Where are you from, family, education, hobbies, etc.)
I am a military brat, born and raised in a very small town called Grass Valley in Northern California. I played football and graduated from the business school at Utah State University. We moved out here to Texas recently to provide a better place to raise my family. I'm married to my wife Laura; we have 3 kids and a 4th due in September.
Why did you choose Heritage Office Suites? How has Heritage Office Suites helped your motivation/productivity, or how has it helped your business grow?
We chose Heritage Office Suites because of its location here in Georgetown and the convince it provides with fully furnished office space and conference rooms.
If you would like to learn more about James and Circle L Solar, you can check out their Website, Facebook and Instagram pages.