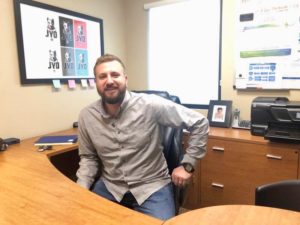 Malcolm Forbes said, "I made my money the old-fashioned way. I was very nice to a wealthy relative right before he died."  Although a sound plan, not a feasible one for most of us.  So, this month, we decided to speak with an expert on financial planning and sat down with Jeff Paull of Primerica.
Tell me a little bit about what you do at Primerica Financial Services and what kind of services your company offers.
Primerica (NYSE:PRI) is the largest independent financial services organization in North America.  We serve middle income families and help them get on track with their finances though offering term life insurance and investing with mutual funds.  It's our mission to help families earn more income, become properly protected, debt free and financially independent.  We accomplish this by educating people on how money works and by providing solutions to our clients through partnering with the top financial companies in the industry.  My role as a Regional Vice-President entails creating new clients, serving current clients and developing new leaders for our company.
Can you tell us a little bit about your background?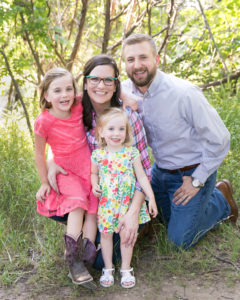 I grew up here in Georgetown and worked my way into the financial services industry.  Outside of the office, you'll find me spending time with my wife, Alyse, and our daughters, June and Hazel.  We are very involved with our church, love the outdoors and enjoy watching just about any sporting event out there.
How did you get into the financial services industry?
While working in a different field, I became a Primerica client.  Through that process I decided that there was a huge market for what Primerica did and I started in business part-time.  Shortly after, I transitioned to full-time and opened my first office here in Georgetown.  Being with the company for 13 years, it's clear the opportunity has only grown, and I continue to love what we do.
What is something that surprised you about your industry?
The lack of integrity that I have found in the financial industry has been startling.  This has kept me passionate about what we do.  Most of my clients are people who already have met with a financial representative from a different company.  I am blown away by how many clients are sold products but not taught principles.  Many families I meet with have products that aren't suited for them.  My crusade has been to right as many of these wrongs as possible.  I'm thankful that Primerica has given me a vehicle to do just that.
What can people expect from meeting with you?
Clients can expect an indirect and educational approach without pressure.  I'm there to help people identify their goals and provide them with a plan while coaching them along.  Through me, my clients gain an advocate for their family whose mission is to help them set, plan and achieve their financial goals and dreams.
What about your job inspires you?
I am inspired by how much of an impact you can have on someone's family tree by teaching them simple financial concepts.  It's a shame that we're taught the periodic table, how to dissect a frog and recite Shakespeare, yet we learn nothing about money in school.  It inspires me to teach families how to get on track and it's very rewarding to see them pass that knowledge onto their children, grandchildren, etc.
Why did you choose Heritage Office Suites?
I chose Heritage Office Suites due to it's bright, clean and professional office setting.  The staff has been very welcoming and attentive to all of my business needs.  It is an awesome amenity to have a smiling face greet clients when they walk in and to have access to both Georgetown & Round Rock's conference space.
To Learn more about Jeff Paull, the financial services industry or to schedule an appointment, visit his website.